About
ABOUT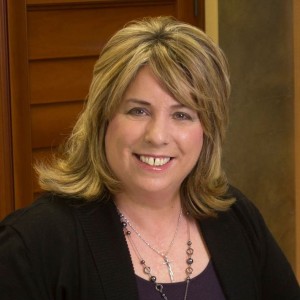 Theresa Guthals is the designer and driving force behind Pikes Peak Interiors. She has been an interior designer for more than 30 years simply because she loves the work and does it well.
"Theresa was wonderful to work with. Very cheerful and calm personality. Brilliant and very experienced designer. I was concerned working with a designer meant she was going to force me into what I really didn't want. That did not happen." – Julie Hahn, Client
We Incorporate Your Belongings into Your Design
People often think that an interior designer comes into your home and changes it into a model home using current trends. Some designers are, in fact, experts in trends and that is why people hire them.
Theresa is not that kind of designer.
Theresa comes to your home to learn what is important to you. What do your favorite belongings mean to you? Where did they come from?
"I love learning the story behind the things that mean a lot to people and then incorporating those things," she explains.
We Connect with Quality
Pikes Peak Interiors works with people who value quality. If you want cheap, mass-manufactured window treatments, we probably aren't the right company for you. On the other hand, if you are looking for home furnishings that will last a lifetime then you're on the right website!
We offer blinds, shades and shutters exclusively from Hunter Douglas because with Hunter Douglas products you are getting the best quality, most innovative systems available. These products are made in the United States to American safety standards. The company pays its workers well, which results in a product made by experienced craftsmen who take pride in their work.
"[Theresa] is my go-to Subject Matter Expert. Theresa always has a great attitude and is very passionate about her industry. She has my strongest possible personal recommendation." – Todd Dorpinghaus, Furniture Salesman
We Prefer American-Made Products
In addition, we are committed to using American-made products whenever possible. We work with:
The best drapery workrooms and installers in Colorado
"I'm so lucky to have found Theresa … and she continues to impress me with ever project we work on together. She has a warm friendly way about her that allows me to express my tastes." – Debbie Monahan, Client
We Specialize in Window Treatments
Theresa is an expert in many things, but particularly in the art of making windows look beautiful while retaining their best features. You can buy window treatments without her advice, but why not let her help you pick out the perfect product?
When you buy window treatments from Theresa, whether they are drapes, blinds, shades or shutters, you also get the advantage of her experience and expertise.
Take a look at our gallery to see some of her past work.